A Brief History in Time
Anglo Continental Co. Pte Ltd was founded as a trading company by Mr. Richard C. M. Teo, circa 1963. The company set up its office in the hub of business activities amongst the most respectable corporations of those times, along what is known as Cecil Street, Singapore, today. The earlier days therefore saw Anglo Continental particularly concerned with positioning itself against the trading titans in its neighbourhood.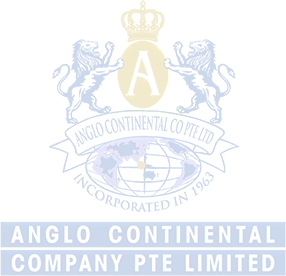 Being a Singaporean setup in an area that was dominated by western companies, Anglo Continental was able to demonstrate its keen local knowledge at the same time that it was capable of establishing good business communications and strong commercial relationships with the importing community through a dedicated team of English-conversant staff led by Mr. Teo. Where many others have faltered, Anglo Continental eventually emerged from the competitive environment as a credible trading company.
The company was subsequently willed to S. K. Tan who then instituted a new growth direction. Under Mr Tan's leadership, Anglo Continental ventured into overseas markets, building up a vast network of business affiliates in various emerging markets especially countries in the Africa, Europe and Asia regions.
Today, the company applies its management capabilities to the retailing and distribution of a wide range of consumer products, promoting global brands and improving consumer lifestyles.